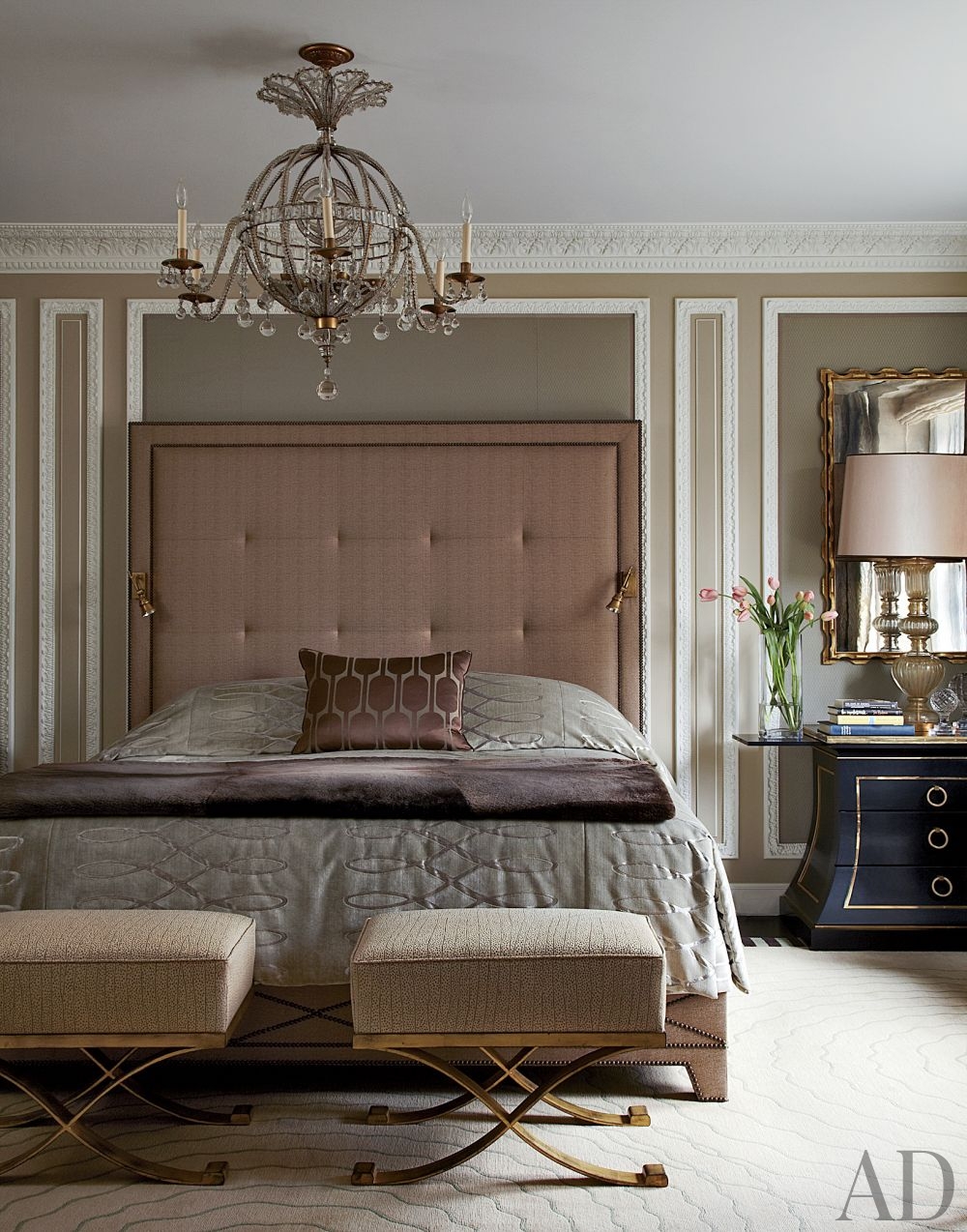 When I think of extremely high style, designer Jean-Louis Deniot comes to mind. I don't think you could imagine anyone with more grand ideas or a more masterful hand at creating opulent, layered, supremely luxurious interiors. His work is crisp and complex and consistently impressive. In Jean-Louis Deniot Interiors you'll be able to shamelessly fawn over page after glorious page of his award-winning work.
How do you describe his unique style? Opulent modernism might be one way. Restrained maximalism might be another. Jean-Louis is unlike any other designer I've studied. His bold approach and flair for the dramatic are simply unmatched. Yet the common thread through all of his projects is an adherence to strict visible geometry and a measured approach to excess. These opulent spaces are grand and intimate simultaneously. Everything in the finishes, the decoration, the fabric choices reads high luxury but begs you to come in and relax. Rough-hewn antiques play alongside Neoclassical elements in such a natural manner. And yet... each space is so well-edited that there is never a sense of fussiness or clutter. And yes... it is sexy.
This Paris-trained designer is an absolute rockstar at mastering "the mix" and is playing on a level few can even dream of occupying. So what of this brand new book, you ask? Jean-Louis Deniot Interiors showcases a handful of the designer's projects from around the globe. It is also packed with studied details about each and the concepts behind the elements in each impressive global property.
This is a designer who can be as generous as he wishes with the information and give to you as freely as you crave. Because try as you might, you'll study each jaw-dropping photograph and pore over the details of each room and still will never be able to replicate his masterful design. Not even on a small scale. I read this beautiful book and felt both humbled and wildly inspired to step up my own game.
The rakish looking Parisian was trained at the widely respected École Camondo in the French capital, and has completed massive projects all over the globe since founding his eponymous firm. His love of classical elements is obvious, but so is his adoration of modern design. It's this very difficult to describe unique design style that keeps him in such high demand. Repeatedly listed among the world's top designers, this book tells me the young designer has only just begun to impress us.
If you want a visually stunning, content-rich book to give as a smart gift or merely keep for yourself, this is one volume that will be unforgettable.

{Jean-Louis Deniot Interiors available at Amazon}