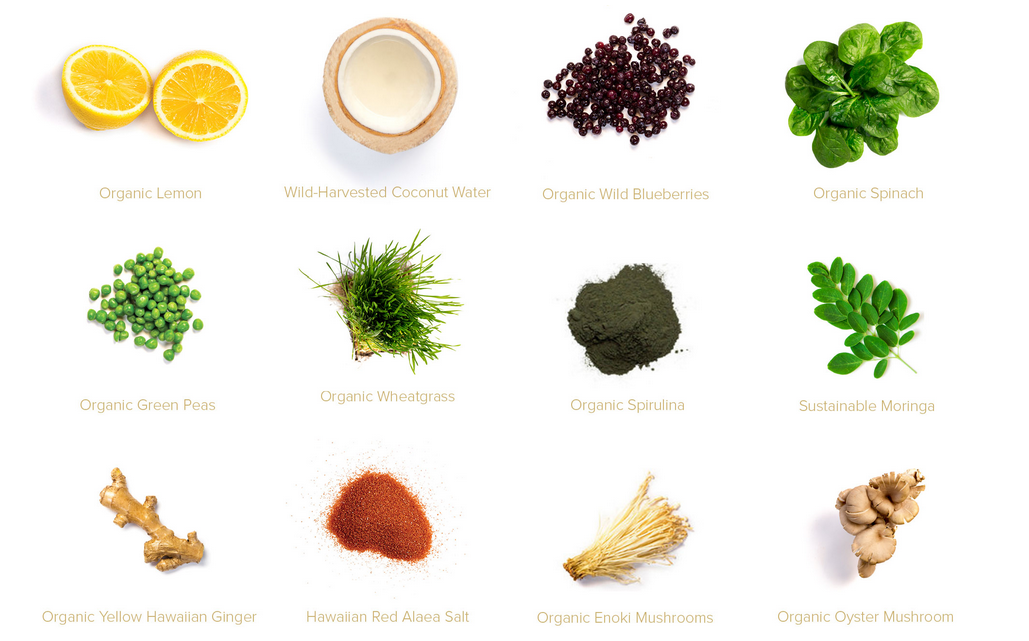 As you know, I'm all about optimal living and the art & science of personal achievement. Most of what I discuss here are matters of the heart and mind. But let's chat about the body, shall we?
You'll never go terribly far in life if you're feeling sluggish and weighed down by poor health. Exceptions may exist, but most of us experience life through the lens of our body's health - whether we realize it or not. Just look at our addiction to Starbucks coffee and (if pinterest is to be believed) Rosé. As a culture we seek external ways to shift our bodies into different physical states through our intake of food and beverages.
Let me tell you my personal journey: I've been an avid fitness buff for years. I've taught spinning, I've taught cardio kickboxing, I've done fitness training with weights, I've been a pilates reformer devotee at chic little pricey studios, I've done yoga. There's not much in the world of physical fitness I've not attempted in some way shape or form. Daily exercise is one of my greatest pleasures in life.
I've eaten clean for as long as I can remember. I don't drink alcohol, I eat lean meats, veggies, some fruits and avoid processed foods and most grains. Yet the phrase in every bodybuilder gym is akin to this: great abs are built in the kitchen. Meaning diet truly is the foundation to fitness & health. Knowing this, I spent this year cleaning up my diet even more. I ended my long-time addiction to Splenda, removed gluten from my diet (wow! life changing difference), gone to exclusively grass-fed beef and organic meats and produce (yes, it is more costly, but you actually eat less when eating "whole" foods) and made a few other tweaks. I've also decided that vinyasa flow yoga and intense hilly walks in scenic areas is my ideal fitness mix.
But... something has still been missing. I introduced juicing into the mix to further my intake of antioxidants and plant-based nutrients. While I've been good about it, there are some days I just don't feel like drinking a salad. Know what I mean? And with the weather turning cold I have even less of a desire to drink a cold glass of kale, spinach and lemon juice. What to do, what to do?
A late night google search introduced me to the colorful world of Aloha. They make what they call the world's finest powdered green drink called The Daily Good. They also have The Foundation, which is a full complement of nutrients and minerals in a convenient little pack. No fuss, no muss - everything I could possibly need in pretty little packets.
So what does a good luxury lifestyle blogger do in such a situation? Beg. Thats right. I literally pleaded with them to let me try the system for 30 days. Generously they said yes to my earnest plea for nutritional assistance. My chic little box of goods arrived yesterday. Today marks day one of my Aloha experience. This morning I mixed The Daily Good (in chocolate, yum!) with water for a morning wakeup drink. After yoga I took my first Foundation pack with breakfast. I'm going to share my journey with you and let you know how the month progresses.
I've read so many wonderful things about the products that I'm positive I'll end up being a subscriber. Being perfectly honest, my expectations are set pretty high. This has been an unusually stressful month and I am praying (quite literally) that these lovely supplements and food products are the plug to fill my nutritional gaps. With Thanksgiving coming up and a gauntlet of a schedule ahead of me, I need all the physical bolstering I can get to keep my mind sound and my health vibrant. Achievement externally really does hinge upon feeling fabulous inside. I am a big proponent of this - and you should be too. You are only given ONE body, people!
So...here's what I'm trying:
The Daily Good in Chocolate (free trial here)
The Foundation (free trial here)
They've just come out with (but I am not sampling yet) plant-based proteins. I can't wait t give these a go. If you're so inclined, here's where to buy and where to grab yourself a free trial.
Thank you for letting me share my story with you. It will be great to see how much this lovely brand enhances my well-being - especially with the rush and stress of the holidays arriving on our doorstep. Follow me on Instagram & twitter to see how it's going. And if you're feeling "blah" too, don't hesitate to check out those free samples. No time like the present to feel fabulous!
{Note: I've been given a 30 day trial of the two products mentioned above. All opinions are my own. I have not nor will receive financial compensation for this or any other Aloha post, nor do I have any financial interest in your pursuit of these products. I'm giving them a try because I honestly believe I'll become a regular monthly user of these nutrition products. There's also an ad on the right, but again, I receive no compensation whatsoever from you clicking on any of these images or links. Get on with your trial & get healthy! xoxo}