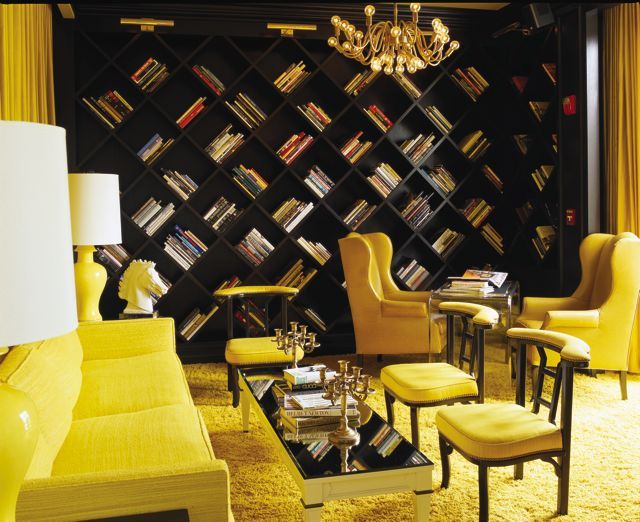 This color really speaks to me today. Rich, vibrant yellow. This color doesn't hold back. Bold be the woman who can wear it near her face. It takes just the right undertone to rock this unapologetic shade of sunshine. Used properly, the golden glow from this energizing color can lighten the mood, brighten a space and bring much needed pinch of zest to an otherwise neutral color scheme.
Yellow doesn't hide. It cannot be concealed. And why should it? It is lovely and inspiring. It is there for all to see whether they like it or not... and I suspect most do indeed like it. Yellow tells the world it is there to shine and be a part of the conversation. Yellow has power in its boldness.
THE ZESTY GOODS
Deborah Lippmann Polish // Vix Triangle Top Bikini // Vix Low-Rise Bikini Bottom // Drybar Buttercup Blow Dryer // Prada Saffiano Cuir Handbag
There are rules, of course, when it comes to color usage. Personally, I love my buttercup yellow with a side of salt & pepper. Black and white make proper foils for this ray of sunshine. They add glamour and gravitas to this otherwise not-so-serious shade. Also, this sunny hue is not so flattering next to my face, therefore I love it best on a playful handbag or other exciting accent piece. Admittedly I've had great friends who could wear it with great aplomb and it has always looked AMAZING on them.
I'm not certain what my present love of the sunshine hue says about my mood, but on this rainy Dallas day I'm not going to question it. So... how do you yellow?