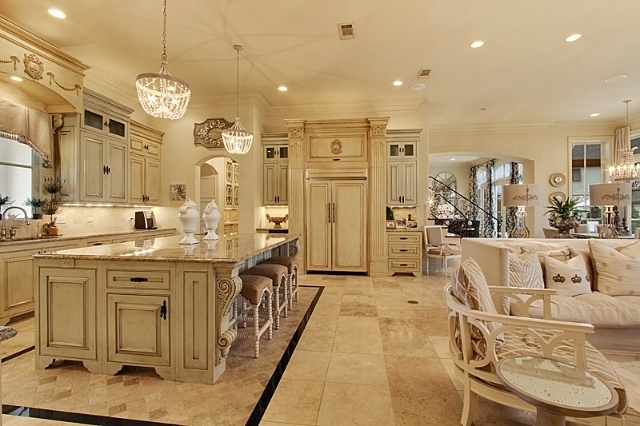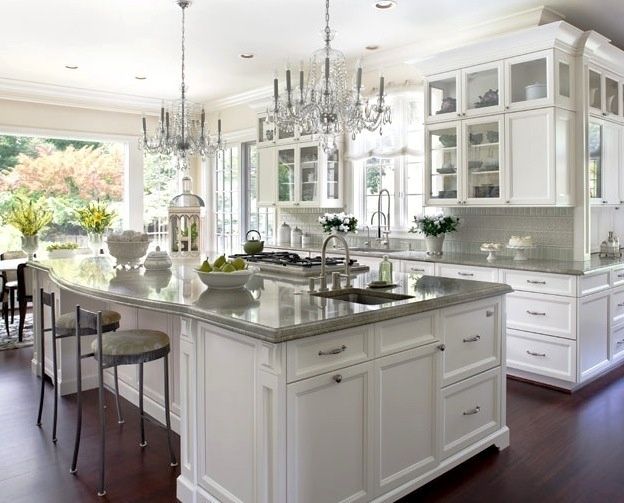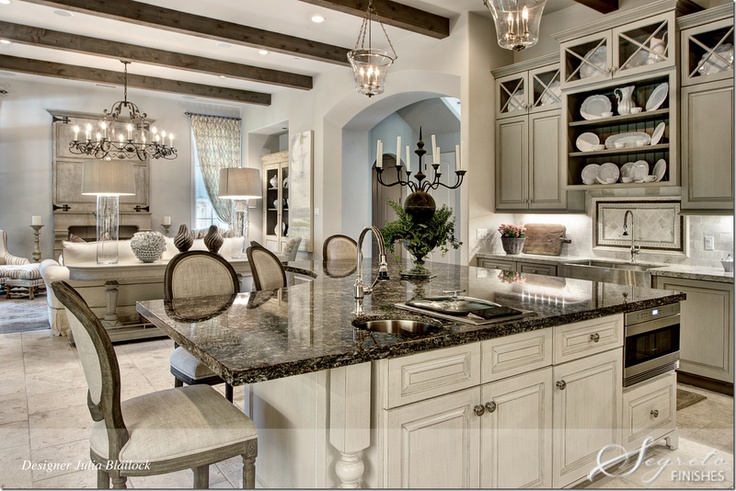 There comes a time when you begin to consider reconfiguring your kitchen. I adore mine, but I can envision a different reality of the space that centers upon a massive island. Not big, not bigger... obscenely large. So grand that it houses ample storage, tucked under seating, a dishwasher (or two) and sinks. This... topped by two sparkling chandeliers.
This future version of my kitchen will mesh with the reality of how people flow through the home and our real needs. A generously sized counter-height island offers the perfect spot to host guests, do homework, focus on art projects, participate in cooking lessons, do food prep, artfully arrange those "candid" Instagram shots or simply relish the moment with a cup of tea. It would alter our lives beautifully and usher us into the next era of our life as a family. Are my plans over the top? Please... it's me! Of course they are. Texas-sized dreams for our Texas home. What else would you expect from this Venti girl?
The reality is that you can't simply redo an island. By comparison, the cabinets will look worn, so this would be a rebirth of our kitchen. And then it seems the best time to do the floors, since you're already moving fixed objects. Le sigh... you see where this is going, right? I'm energized by the prospect of a project of this scale and have had no shortage of ideas to bring to the table (island?). The new kitchen will have more glitz, more glam and - most importantly - more improved livability. Assuming we decide to redesign mia cucina, it will truly be celebrated as the crowning jewel of the home... bells, whistles and fabulous details not spared. So please... enjoy my inspiration images above and be sure to explore the rest of my dream home plans.