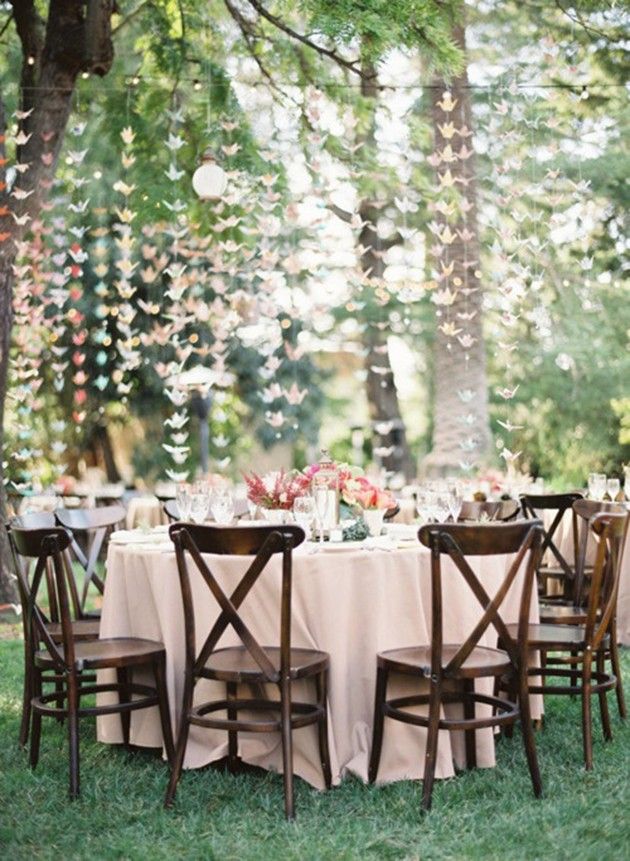 Summer is filled with contradiction. It's too hot to tolerate outdoors, and yet we long for jetting out the door to feel the warmth on our skin. We are eager to jump in the pool but cover our faces in sunblock. We crave the heat and yet we do all we can to cool ourselves. One thing is certain: summer beckons us, delights us and seduces us by inviting us to move our lives from in... to out.
So... how do you venture out and still make it civilized? By bringing the creature comforts of the indoors out. That's right. Today's fabulous creations make sectional sofas, plump pillows and glittery chandeliers all facets of outdoor living.
The same carries through for entertaining outdoors. No need to feel as though it's a picnic. Bring out real plates and serving pieces. Provide linen napkins and candlelight. Make a simple dinner a grand affair. Turn up the music and don't be afraid to pour the drinks generously. Life is too short to be lived indoors, and certainly too brief to resist living in the moment when friends & family are enjoying themselves in your company.
Since I am in Texas and pests are an issue, I highly recommend a mosquito repelling lantern (or two) be placed around you and your guests. Unbelievably they do work! I was also recently turned on to the fire ant deterring properties of dried molasses. Who could have guessed a natural solution to a major issue was in the pantry? It also seems to turn your green blades of grass into a uniform thing of lush green beauty. Double duty - and super eco-friendly.
For even more decorating tips for the great outdoors, head to House Beautiful. And do NOT miss Scot Meacham Wood's tenets of dining outdoors. It will help elevate your thinking on the forever blurring boundaries of out meeting in. Ciao for now, everyone!