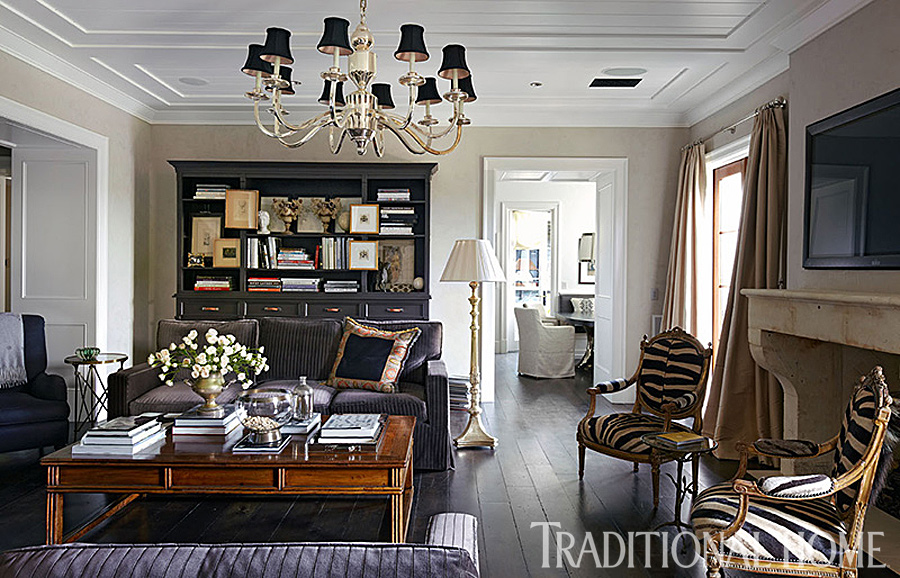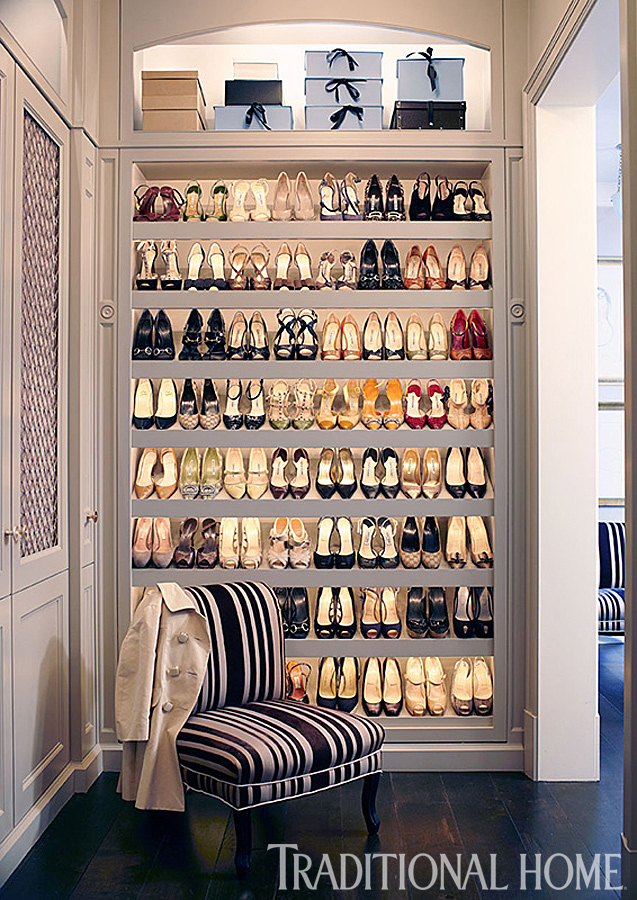 The vision: make it feel as though you've just stepped into the cool shade, far away from the heat of the Nevada desert. Designer Tim Clarke has done much more than this with is very atypical (or at least anti-stereotype) Las vegas home for Lori and Jeff LaPour. Scalamandre, Fortuny and Ralph Lauren play alongside quietly sophisticated Baker upholstery.
It is described as "tempered Vegas" by the designer, but the French influence is undeniable. Like an old pedigreed chateau, there's nothing overtly showy about this home. Instead it is dripping in quietly shimmering chandeliers and exceptional aged finishes and furnishings that look like family heirlooms.
My favorite feature? The folding doors that allow the dining room to suddenly be completely merged with the serene outdoor garden. Dreamy!
As I poured over the images it occurred to me that a few key elements "made" the space work. Each room features a chandelier, many spaces are grounded by quietly luxurious rugs and the European influences continue on from there. Here are a few pieces I've selected to help you infuse your space with the same quiet sophistication Tim Clarke has achieved for this lucky Las Vegas couple.