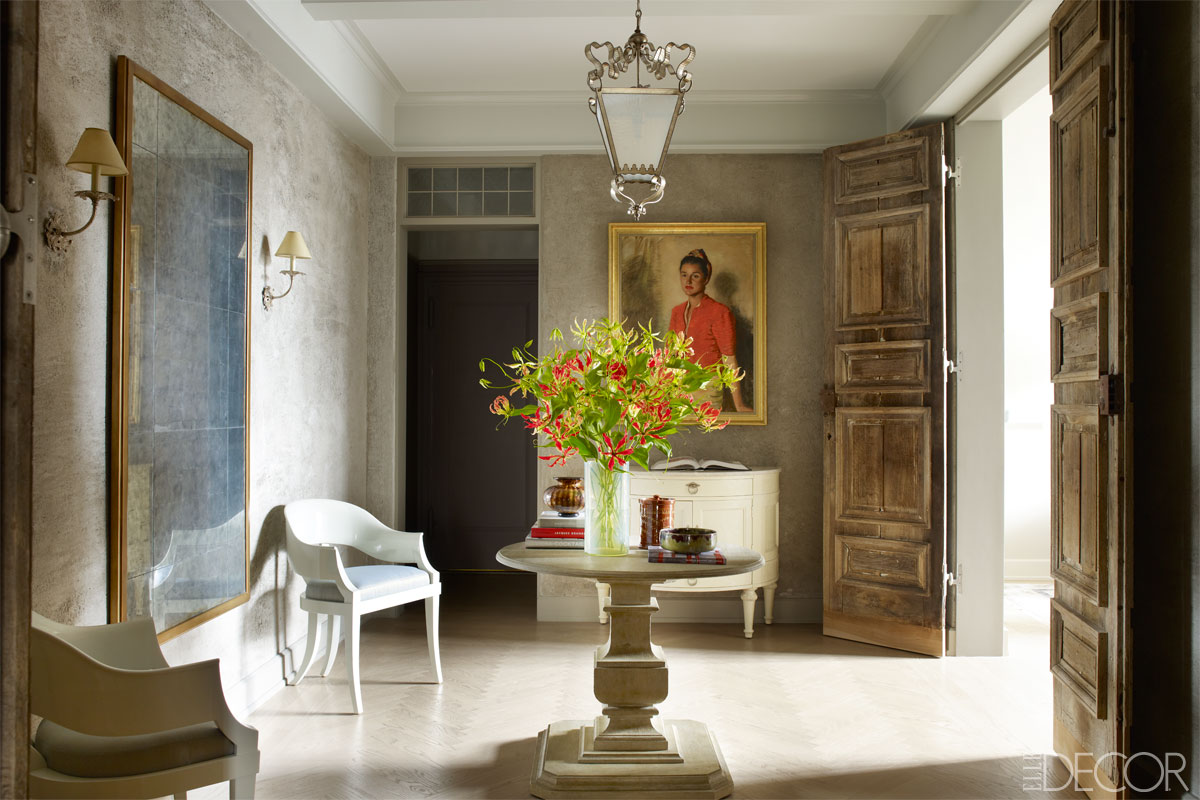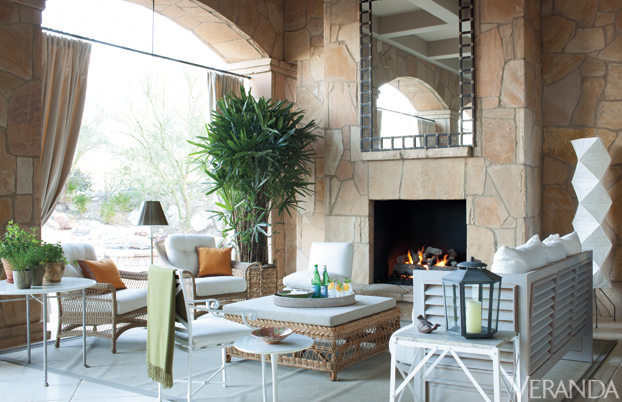 My first meaningful exposure to professional interior design was the result of discovering the work of John Saladino. This legend has a way of infusing a space with his signature softness without leaving any telltale designer fingerprints. The heady mix of classic yet streamlined upholstery in touchable textures amidst vast open spaces occupied by whitewashed solid surfaces is intoxicating. Even in still photos I can almost feel the breeze blowing and smell the Belgian linen in his spaces.
Hallmarks of his work: lots of linen, few if any patterns, classic silhouettes, unfussy styles, skirted chairs and sofas and an undeniably serene quality to houses he has designed. I love his barely there signature style which allows the architecture and a few exquisite pieces to shine. Nothing is forced. Nothing is overdone. Nothing is complex.

A few images above are from project he recently completed for clients in Palm Springs as featured in Veranda. Seeing him use vivid pink fabric is such a surprise to me, but a welcome one.
Artist that he is, John possesses the ability to use even this punchy color judiciously in an effort to allow the expansive views to be the focal point of the room. Which isn't to say that the interiors are anything less than spectacular. His pretty combo of neutrals, lilac and butter yellow act like a soothing balm to the soul. Can you imagine coming home to such a peaceful pad? Dreamy.
Looking to channel John's effortless luxe look? While no one can rock his signature cool look quite like John, you can look at the broader strokes of his brush work to pick up some of his laid back luxury goodness. Here are the pieces I suggest to infuse your home with his softly welcoming style.