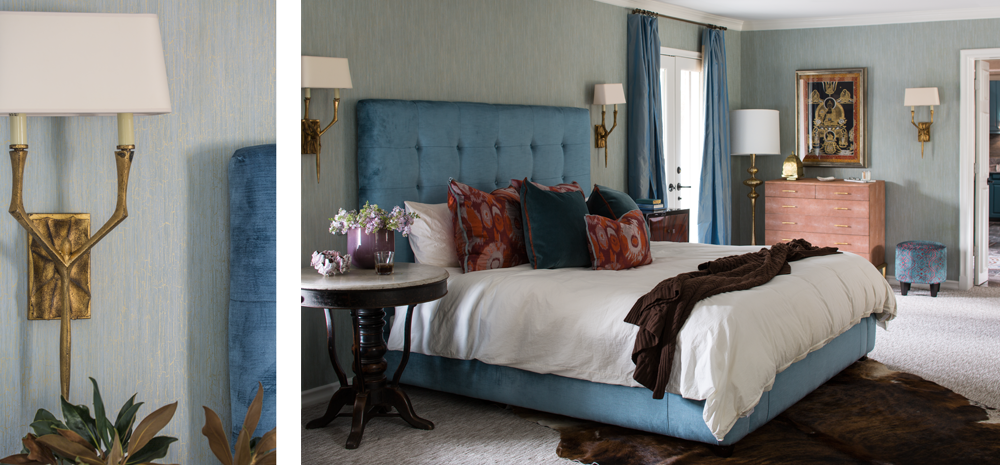 The most telling lesson exposed in design school was that regardless of education, class rank, professor skill or studiousness, if you were not born with "an eye" for design, no degree or system of formulas will give you the "gift" itself. This is something that creatives - designers, artists, creators, surgeons - of all walks know intuitively. Yet it was instrumental and freeing to hear it from those doling out our grades`. Armed with that confirmed truth, it is easy to spot God-given talent when you see it.
Heather Garrett possesses that rarified "born with it" talent for design. Naturally gifted with an eye for sophisticated design, she refined her look under none other than Robert Couturier (hello, icon!) before setting up shop on her own. Today she embraces her unique flair for quiet layered drama and has built a reputation earning loyal clients across the continent.
Using a mix of interesting antiques, organic intrigue, supple textiles, aged finishes and one-of-a-kind accents, Heather leaves a wake of relaxed opulence behind in her projects. Is it French Modern? Southern Traditional? Or perhaps the emerging label of Modern South? We don't care what it's called, we just know we love it. And so do editors from Traditional Home, Elle Decor, House Beautiful, Food & Wine, Rue, Southern Living, Garden & Gun, MyDomaine and others.
The rich images above are from a recent project here in my city of Dallas. I love the enveloping vibe of the rooms and sultry use of golden finishes & soft upholstery. It's a home you would definitely want to spend cozy nights and long days in. Be sure to pop over to her beautiful portfolio for more exciting looks and keep up with her on Instagram.
CHANNEL THE RICH & INTRIGUING VIBE