Running a business (and a life) from home has so many perks. One of my favorites is the opportunity to carve out a space that is absolutely special for all of those "power hours" spent at the laptop. When someone asked my top 7 "musts" for a spectacular home office, I went to work sourcing accents, lighting, rugs and (you guessed it) a desk + chair combo that sets the tone for success. Here's what I'm loving...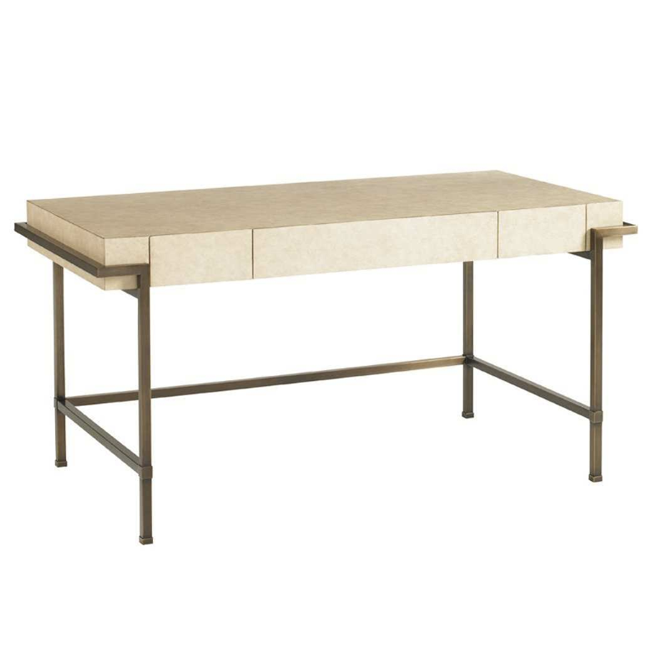 As the centerpiece of your workspace, the importance of your desk simply cannot be underestimated. What I love about this beauty is the expansive surface, those nearly invisible drawers and the obstructive base, giving you flexibility to extend your legs. And... let's face it, parchment desk with brushed brass legs is the ideal balance of modern & super chic.

Shop it here >>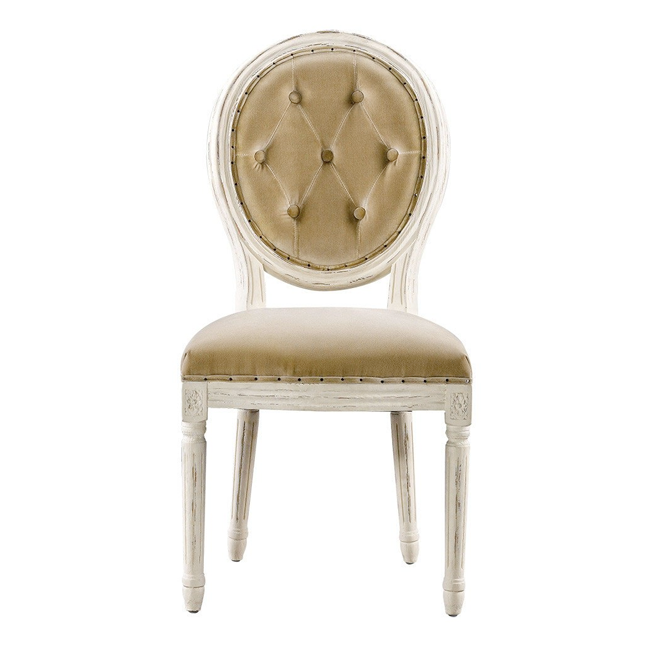 Personally, I love to use armless chairs in my office. They allow you to fully sit or just perch on the edge for a moment. More importantly, the absence of arms allow for maximum freedom of movement. This French-inspired chair with hand-turned legs is absolutely perfect.

Shop it here >>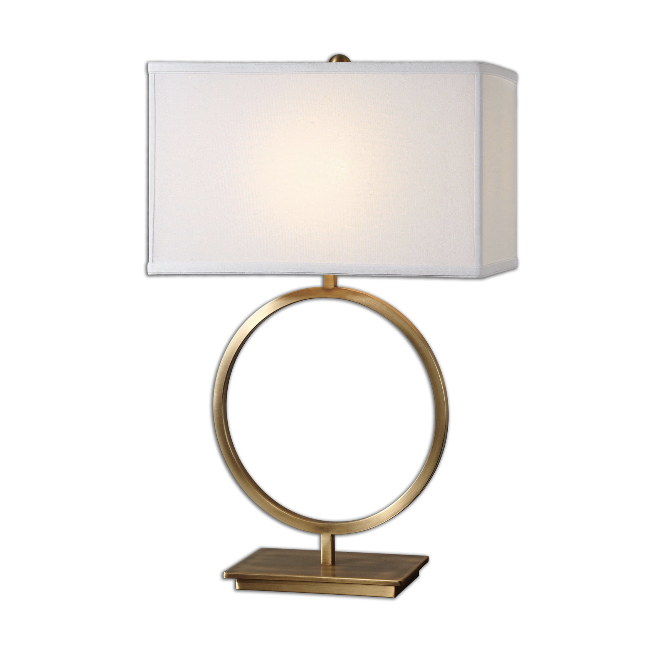 A pair of lamps is a fantastic way to provide task lighting and reduce the eye strain of a too-bright laptop monitor. I am smitten with this brushed brass circular lamp that is both a statement piece and an efficient use of surface space at the same time.

Shop it here >>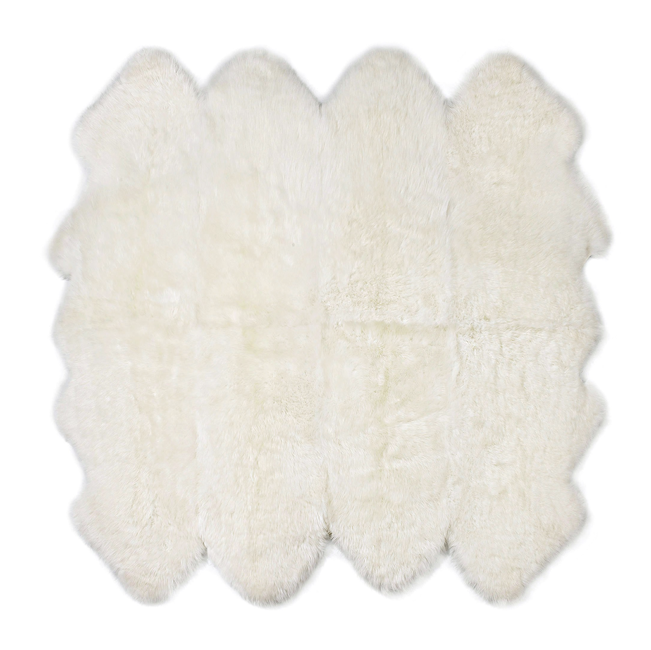 One of the benefits of a super plush rug is the impact it has on the sound in a room. Especially in a smaller home office, a super thick sheepskin rug "grounds" the acoustics while also serving as a visual anchor and a soft surface upon which to walk.

Shop this one >>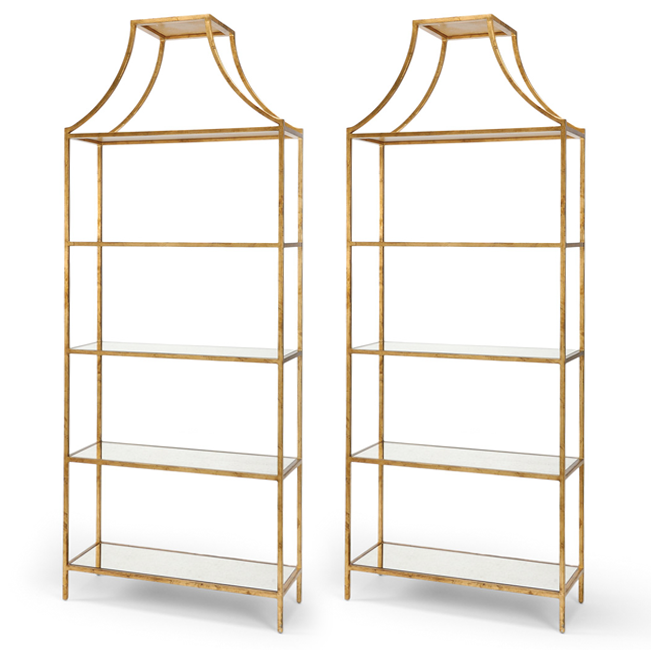 Order is key here, but we still want things to be glamorous, right? This is where a gorgeous gold bookshelf comes in handy. This gives you a showcase for books, decor, photos, posh office supplies - you name it. My take: add a pair of these on a wall for maximum visual impact & endless styling possibilities.

Shop it now >>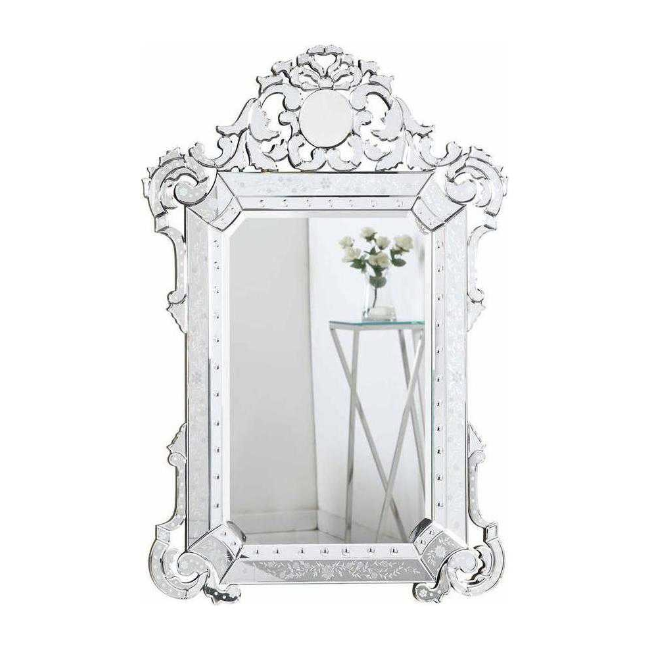 6. A Room Brightening Mirror
One of the best designer tricks is the use of mirrors to "double" the size of a room & add more natural light. This beautiful Venetian version has feminine details and - quite frankly I've been obsessed with this particular one for a years. It is the ideal accent above a desk or on a side wall to add light, life and beauty to your room.

Shop this beauty >>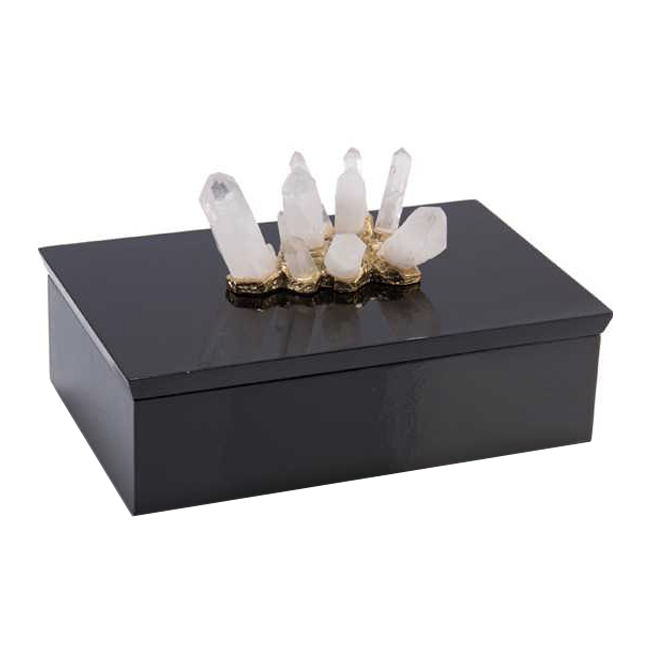 It's the little things that make life great, right? For me, this means killer accessories that I just LOVE. From sexy gold link bookends to bold brass trays, details really do make the design. I love to infuse my office with stunning decorative "objets" that offer great functionality. This quartz-adorned storage box keeps things tidy while making an ultra-glam statement.

See it here >>
I could go on and on about great accents & key pieces of furniture, but the only true guideline is to furnish your home work space with whatever makes you happy, productive and comfortable.
We are all so unique, and our workspaces should be as well. I crave a space bathed in natural light and a window for gazing, but I have good friends who love a cozy dark area where they can concentrate. And since this is "your" space, don't be shy about getting real with yourself on what your idea of the perfect home office could be. This is a really wonderful room or nook for letting your style shine and making bold decisions. Want a chandelier? Add that. Crave minimalism? Let your inner queen of mod shine. You do you, is my advice.
Whether it's a small corner of your bedroom or an entire room, make it yours & make it personal, make it marvelous!
Note: all of these items are from LuxeDecor, an online purveyor of incredible home decor, furniture, and accents. In my experience, if there's an interior design brand you adore, they have it. John Richard, Arteriors, Berhnardt, Safavieh, Surya, Tommy Bahama, Uttermost... the list goes on. Plus, they have free shipping on most items, which (hello!) is fabulous. They have long been a secret resource of mine for lighting, rugs & other design elements. Now my secret is out ;)