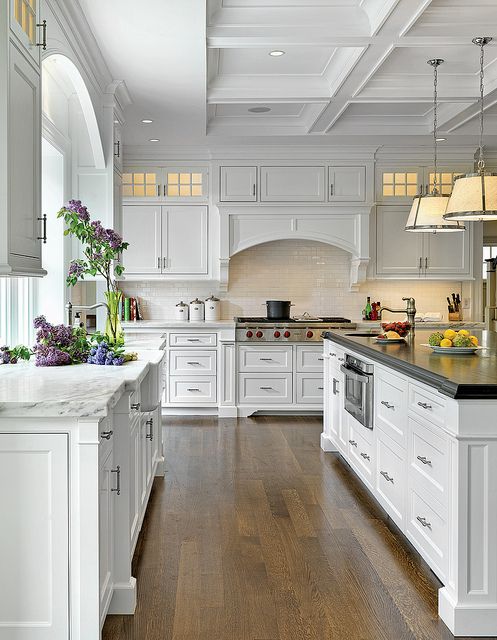 Some of my closest friends make a great living injecting clients' homes with bright, bold color. Do you know what my favorite color is (besides gold)? White. Pure, unadulterated white. It makes me happy. And it is - contrary to all those who eschew its use - a color. A fabulous one at that! I absolutely love white when done right.
Now... I'm the first to tell you that white must be done right to get the look you want. The goal is elegant warmth. You need touches of gold, bits of faded wood, flowers, organic elements and - of course - black. The best white rooms all feature weather-worn woods and hints of black. It's a push-pull tension that is essential to the lyrical sensuality of the room. Failure to insert patina will leave you with the dreaded dentist's office effect. "Clinical" is not a compliment to how your space looks or feels. Luxurious warmth is the vibe we are aspiring towards.
Also key? Layered textures. A high pile rug, piles of pillows, a faux fur accent, a cashmere throw... the key is to add touchable texture and lend visual interest. White needn't be sterile and cold. My favorite rooms are ALL largely white and what I love most is their tactile qualities. Coffered ceilings, dripping chandeliers, floor to ceiling silk drapes. These rooms are sexy and alive and filled with touchable fabrics and objects of visual interest.
Tell me... what color do you love?