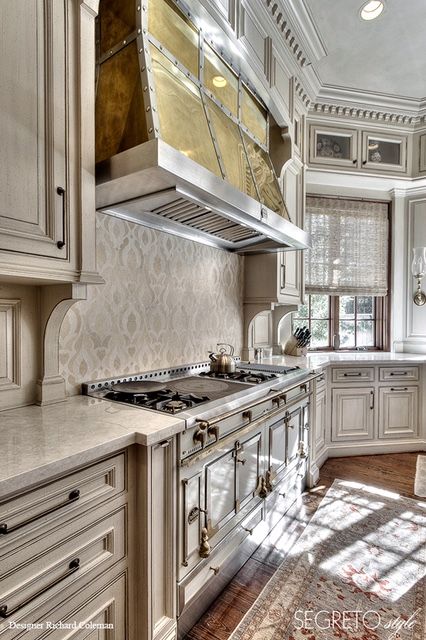 My favorite color of late? It's really a non-color. I'm loving all things barely there. If I could reverse time (and decorating investment) I'd surely have a whitewashed finish on most of my woods and natural linen slipcovers on much of my upholstery. This absence of of bright and the presence of all these soothing shades just calms everything inside of me.
To do it right, it looks best with rich espresso hardwood floors and oodles of natural light. Add in gorgeous gold flourishes, shining silver accents and texture, texture, texture. Think: textured pillows, plush throws and fresh flowers to add dimension to what is an otherwise muted visual palette.
Maybe I'm just craving a total life reboot, but this ultra serene situation is exactly what the good doc (okay, just my inner longing) is prescribing for me. Much like my post on the great white out, this is just another desire for a fresh start, a clean slate and a less complex way of viewing the world.
But don't get it twisted. These interiors are not simplistic or spartan or plain. God is in the details here. Think: Belgian linen, organic elements, fine silks, sterling silver, live plants and an abundance of opulent finishes. Here's how you can channel this patina-chic look in your life...
GET THE LOOK
The key here isn't the absence of detail. In fact, my keeping the color scheme very monochromatic you can really get excited and adventurous about textures and layering. I love the depth that these rooms have and the levels of visual interest just piled on thick. The designs themselves may not be wildly overdone, but in that restraint is a great deal of skill. I love the unexpected touches of gold and the warmth that patina offers a room. This less than perfect look makes guests (and homeowners) relaxed and at ease. Isn't that what all good interiors should do?