We are blessed in Dallas by a dedicated design district, year-round trade showrooms, our own version of High Point Market and unusually chic home decor boutiques open to the public scattered about the city. It is designer heaven if you ask me! The sunny south has spoiled me on many accounts, and ready access to chic home goods & exclusive interior resources barely skin the surface of the riches I've come to love my town. That said, few activities are more tantalizing than the prospect of visiting a different city's creativity sparking stomping grounds.
I'd been to San Francisco before, primarily for touristy shopping at posh Union Square and sightseeing on the Bay. After all, eating seafood on the pier and gasping at Alcatraz is something everyone does at least once. Coming to visit for a more industry-centric visit raised my hopes and promised to inspire current and future projects with a distinct Northern California influence. Known for their contemporary thinking and creative freedom, it came as no surprise that SF's design district was a lively, artisan affair abounding in fresh ideas and innovative thinking.
My host? Zephyr, maker of some of the swankiest range hoods on the market. The team at this very innovative company invited a select group of designers & design bloggers to their golden city. My fellow squad? A lovely and bright bunch: Arianne Bellizaire of Inspired to Style, Brandon Smith of DCoop Media, designer Courtney Price, Florence von Pelet of Modenus, designer Kelly Morisseau, the lovely Rene Zeig of Cottage & Vine, blogger & designer Sarah Sarna, designer Traci Zeller and moi. (Note: the talented Christian May of Maison21 was slated to join us but was unable to attend. He was missed!) Our mission: to learn more about the Zephyr brand and soak in the design culture of our host city. We did all of this and more during our multi-day stay.
First, I'll open the topic of Zephyr's products. Selecting fabrics, choosing finishes and custom designing furniture is exciting. Sketching floor plans, dreaming of impossible to find accessories - and then locating them or making them - all thrilling. Who knew that the art of ventilation could also be so enthralling? From our initial presentation to our amazing afternoon with Fu-Tung Cheng, it was eye opening.
Fu-Teng referred to the range hood as "the nose" of the kitchen. Its size, presentation, design and shape hold the power to deeply impact the overall vibe of the entire room. It is the centerpiece of the room. The exclamation point on the statement the elements create together. Why, then, was this essential design element not evolving just as cooking spaces have evolved? The Zephyr design team has challenged convention of the years and continues to reap the rewards of being anything but status quo. From customizable artisan hoods to sleep sculptural forms reminiscent of iPhone bodies to nearly invisible ceiling-mounted vents, I'll never again see cooking ventilation systems again. I've seen the light.
The passion this team possesses and was able to share with us was remarkable. These are true industry innovators and masters of not just product design but true technological and lifestyle innovation. Disruptors, even. Add in Fu-Tung's passion for artisan details and you have a brand that will continue to make waves in the home solution industry. More on those ranges later, as I have a Zephyr giveaway coming up soon. :)
Heads overflowing with inspiration and eyes opened to modern ideas, we meandered through the district ready to breathe in the city. Cobblestones, delivery trucks and pretty shop windows: all elements that make for a fun day exploring a new area. We enjoyed a lovely (and FRESH) lunch at Daltile followed by an impromptu craft session with their jewel-like tile products. Did you know that the name stems from their origins as Dallas Tile? From diamond-like elements to Mowhawk carpeting, this stop was a thrill. I loved moving through their showroom from one creative space to the next and feeling inspired by faux bois plank tile, innovative shower solutions and their rich interactive tool for experimenting with designer finishes.
One special note? They allowed us to make jewelry from a stunning selection of their tiles. Earrings, necklaces, rings, you name it. Even cooler? They open their doors regularly to designers to come to fun craft activities such as this - ALL of the time. This says a lot about the welcoming nature of the team on staff. It also speaks volumes about the overall design culture of San Francisco. How better to nourish your creative soul than by allowing it unrestricted play?
The crowning jewel on our tour for this upholstery loving girl was the inimitable Coup d'etat, a showroom I'm still dreaming of and will continue to recall for many years. Sexy sectionals, unbelievable art installations and mind-blowing occasional pieces & accessories. Sculptural forms and ridiculously luxe offerings were everywhere you looked. I love this showroom. It was impossible to spend time in Coup d'etat and not feel inspired to rethink everything about your design philosophy, your home, and your possessions. A master creative force was at play here and we were but temporary walk-ons in their grand stage of design. If you go to San Fran, do NOT miss this stop. The aromatic memory of their signature scent (custom blended just for them) still lingers in my mind. Major design crush.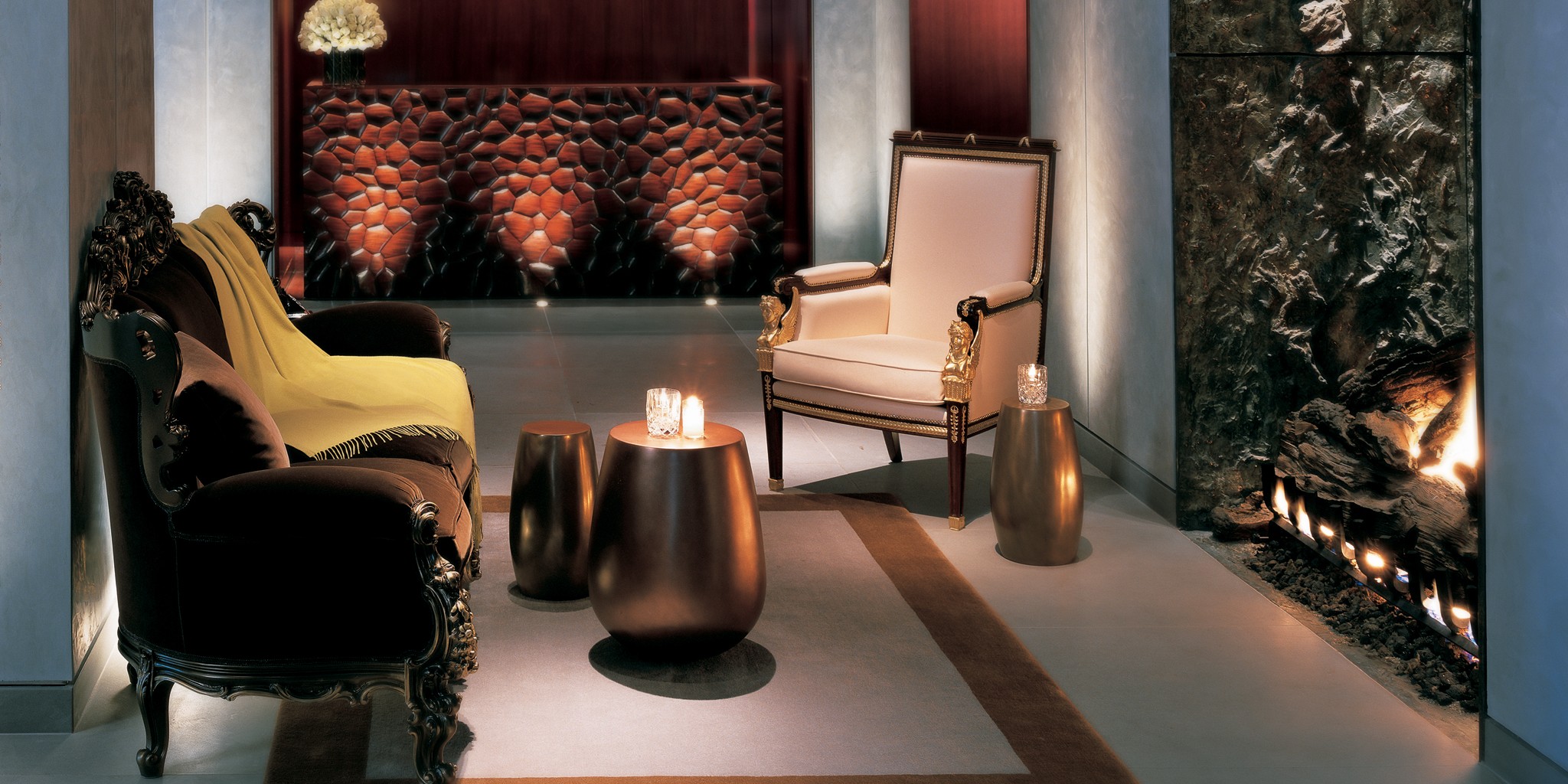 Where did we stay? None other than the hip Clift Hotel. Near bustling Union Square, the home of the legendary Redwood Room bar is the epitome of old meets new. Our rooms were blissfully illuminated by crisp cream walls & matching floor-to-ceiling drapery panels, soft lavender accents & space-doubling mirrors. It was as if my rom was in the clouds. Downstairs, by contrast, was a dark and intoxicating mix of moody reds, ultra dim lighting and tucked away places to grab a drink and have a deep conversation. The building is rich with history juxtaposed with ultra-modern design. Their signature swank vibe attracts a very international crowd and a decidedly sophisticated late-night flow of beautiful people. If you love staying where the action is, the Clift could be just the spot.
I can't thank the Zephyr team enough for inviting me to join such a lovely group on an exciting adventure. It was an exciting trip with friends old and new that inspired me to see familiar things in new ways. Mission accomplished!
And finally... my "walking shoes" that day. Let it be known they stayed in the suitcase after that! Flats from then on out. Cobblestones & stilettos do not good friends make. ;)
Stay tuned for more on that giveaway and two more related posts... one on Napa & the other on the Traditional Home Napa Valley Showhouse and (fingers crossed) one more that you'll really love. Until then, stay chic & find ways to be inspired every single day!
xoxo,
Franki