In case you've been in space or on an island for many, many years you have noticed the continuing shift towards fastidious male grooming. No longer the domain of a select few finicky fellows, today's male is broadening his personal grooming repertoire in ways that may have made his father or father's father blush. From obsessing about the precision of his stubble schedule to outfitting his medicine cabinet with an arsenal of pomades, waxes and creams, today's guy is quietly becoming more educated about his appearance.
Blame Adam Levine's perfect stubble, David Beckham's gravity-defying coif or our selfie-obsessed culture, it's clear that our dear male counterparts have been given no choice but to step up their self-care game. Everywhere you turn the focus is shifting on male body perfection, obsessive grooming and more than just a little fixation on hair. Welcome to our world, boys. Life from this moment will never be the same.
But... none of this is typically talked about. It's all very hush hush, you see. It still isn't an area men are terribly comfortable talking about in public - or even in the barber's chair. Speaking through the lens of my husband's experience, finding the right place for men to get a decent haircut can be a challenge. Dallas is loaded with high end male-centric salons where a bartender offering a brandy snifter greets you at the door and the requisite sport is shown on a flat panel TV nearby. These luxury salons are the handsome equivalent of a day spa for women. And frankly, I think these are a bit much for "shave & a haircut" guys like mine. On the other end of the spectrum you have walk-in salons where you may or may not be able to identify the stylist who served you several weeks back and the resulting 'do is unpredictable at best.
Dallas's newest male grooming experience has just arrived in Plano. It lives somewhere between the above two extremes offering an experience tailored to a fellow's needs without feeling suffocatingly pampering. I had the opportunity to sit down with the owner and learn a bit more about how "the other side" thinks and what makes this new male salon experience different from the rest.
Step inside the male mind in this interview with 18|8 owner Albert Marquez:
Albert, we're seeing men-specific salons pop up everywhere. What do you think is behind the trend?
I think consumers in general are better educated, so they don't have to settle. Sites such as Yelp and other social media have helped inform men of the available services. And once men experience a higher level of service, it's difficult for them to settle for less.
How does this differ from a barber or simply using a traditional (albeit largely female dominated) hair salon?
Our semi-private stations are a big component, It allows men to have a more private consultation with their stylist/barber. In traditional barber shops, men can't really talk of their needs and wants without airing it out in front of everyone. Also, men don't like to be paraded around from shampoo stations to the barber chair or to a shave station. At 18|8, all of their services are conducted at the same place, in a comfortable chair designed for a man. Men are simple and aren't there to be "show boated".
We've also found that our clients expect great service. And we're making sure that we provide that from the second they walk in, to the second they leave. We try hard to couple the service, great craft and great experience.
Men in general seem less inclined to experiment when it comes to hair and grooming. Are you noticing any changes in this area?
Men aren't comfortable talking with other men about hair trends, products and styles. At 18|8, we pride ourselves in allowing time, in a semi-private environment that allows men to ask questions and be informed where they can make a contentious choice. And our stylists do a great job recommending products that suite the clients needs. This is helpful to our clients as we find men don't do a lot of product research on their own. When it comes to experimenting, it helps that our clients can speak freely without everyone else listening to their desires.
Aside from a great haircut, what is the most common grooming service your clients request?
The hot lather shave has been a huge hit! Something about a shave that makes men stop in their tracks. I've also been surprised at how many clients come in and request a nose or ear wax. Not sure that's yet possible at a discount hair place.
Tell us about you, Albert. Why are you passionate about the business of upscale men's grooming services?
The concept of semi-private made an immediate impact with me. I'm the traditional guy that never changed shampoos or hair style because I didn't want to have a public conversation about it. I dreaded going to get a hair cut because I never knew how long I would sit with everyone else. And when I was called, my name was hollered out or someone at the back would scream out to welcome you. When I was introduced to this concept of not having to wait, getting a great cut in a very pleasant and relaxing environment, I knew I wanted to be part of that experience. I want to offer others the same experience and change the concept of the services men get. All in a man environment that can be relaxing, stress free and enjoyable. I like the idea that we have a choice!
As an industry insider, where do you see this category going? How will men's salons evolve over the next ten years?
No doubt, men's grooming will continue to improve. With these improvements expectations will also rise. We'll see a demand for better products, services and choices.
What makes 18|8 unique?
The first obvious is the quality of the craft, the hair cut is like none you've experienced. The salon experience is unique in Men's hair, the semi-private stations are a huge success, the focus placed on the client's desires and needs. No one at home, your job, or any other place you visit will welcome you and treat you like we will.
Finally: a gentleman has an interview tomorrow. Give us your top grooming tip(s) for making a killer first impression:
When you look good, you feel good and you'll perform better. Nothing protrudes confidence more than a well groomed person!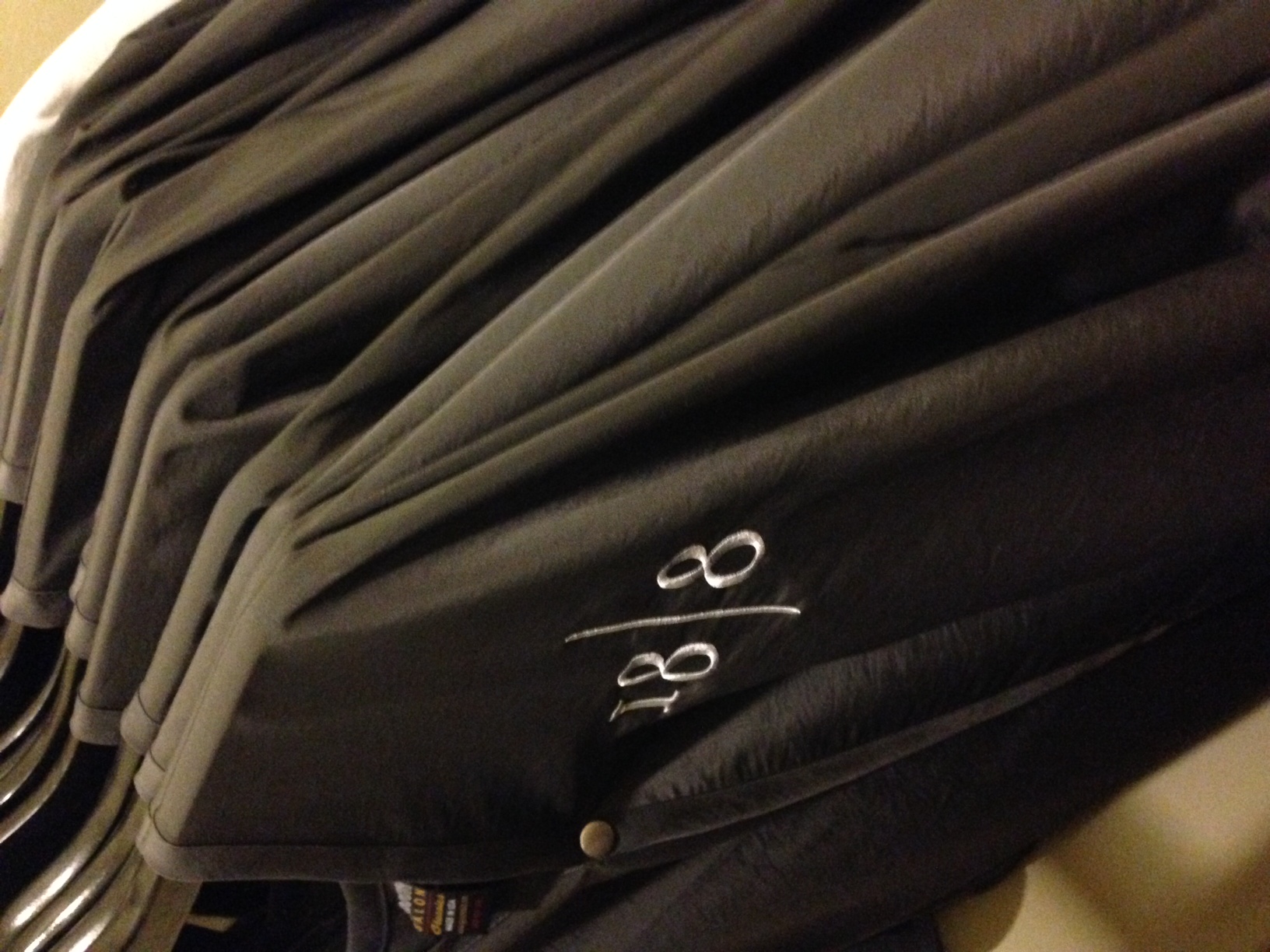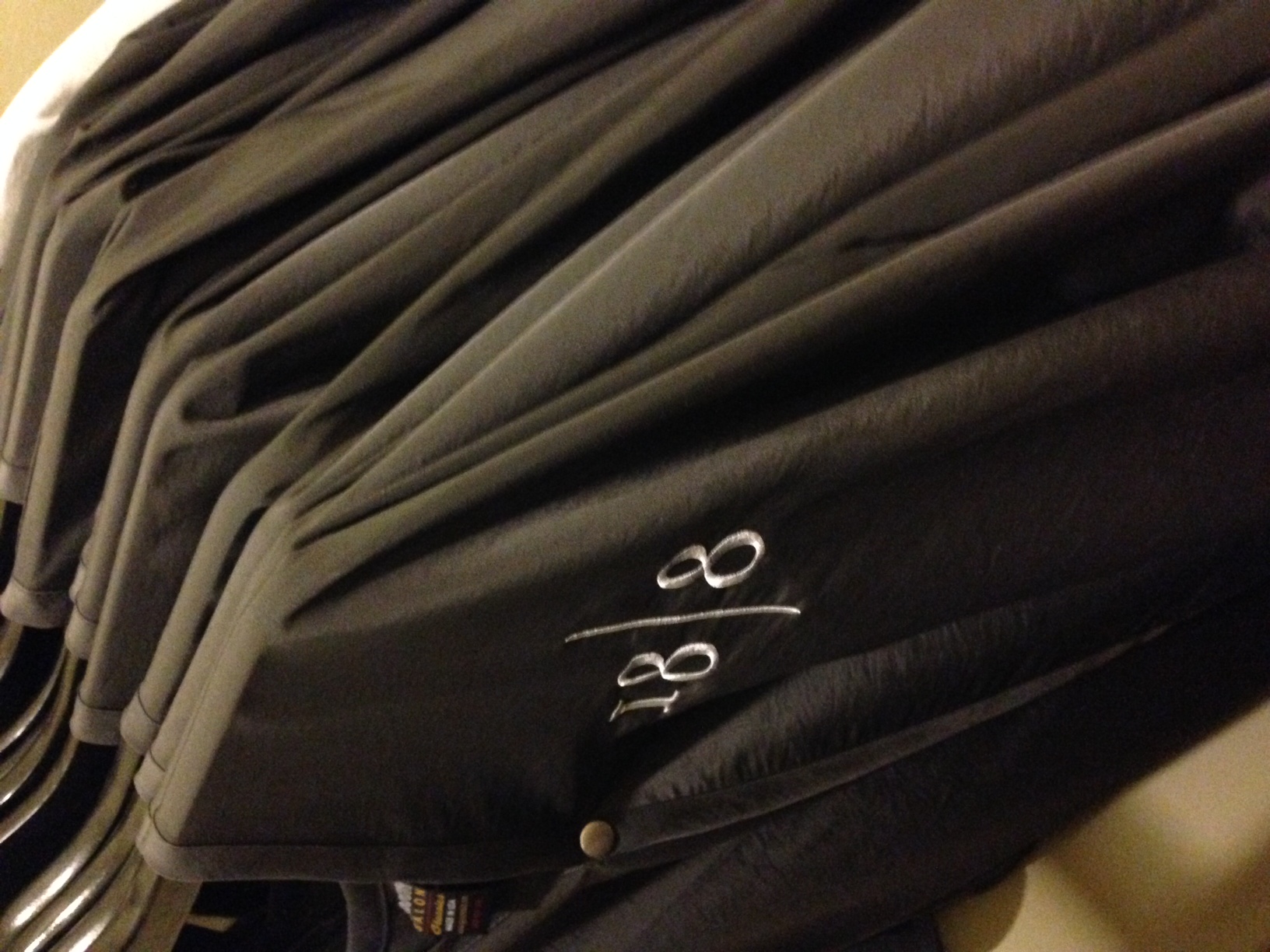 While I grilled Albert for answers, my husband was offered a range of treatments. True to form, he stuck to a classic haircut and shave - reinforcing the point made earlier that men don't often break from form especially with the wife in tow. In addition to it being the best cut of his life (my expert opinion) it was the most attention I've seen someone else take in his appearance. The shave and cut were tailored to his physical characteristics, preferences and lifestyle. Perhaps over time (translation: sans moi) he'll venture out into more "daring" adventures like a manicure or a brow wax. Baby steps, folks. Babysteps.
The next time your manly man is ready to book his next appointment pop over to see if 18|8 has a location near you. It is a different male grooming business model than the others on the scene and strikes a great balance between luxe and professional. In Plano? Go see Albert & his team (just steps from Neiman Marcus Last Call Studio). Your man might not admit to having a little waxing done or buying a new pomade, but he'll come back impeccably groomed with a little skip in his step. And that, dear readers, is exactly what a good day at the salon should do for you whether you're a manly man or a girly girl.
YOU MIGHT ALSO ENJOY...