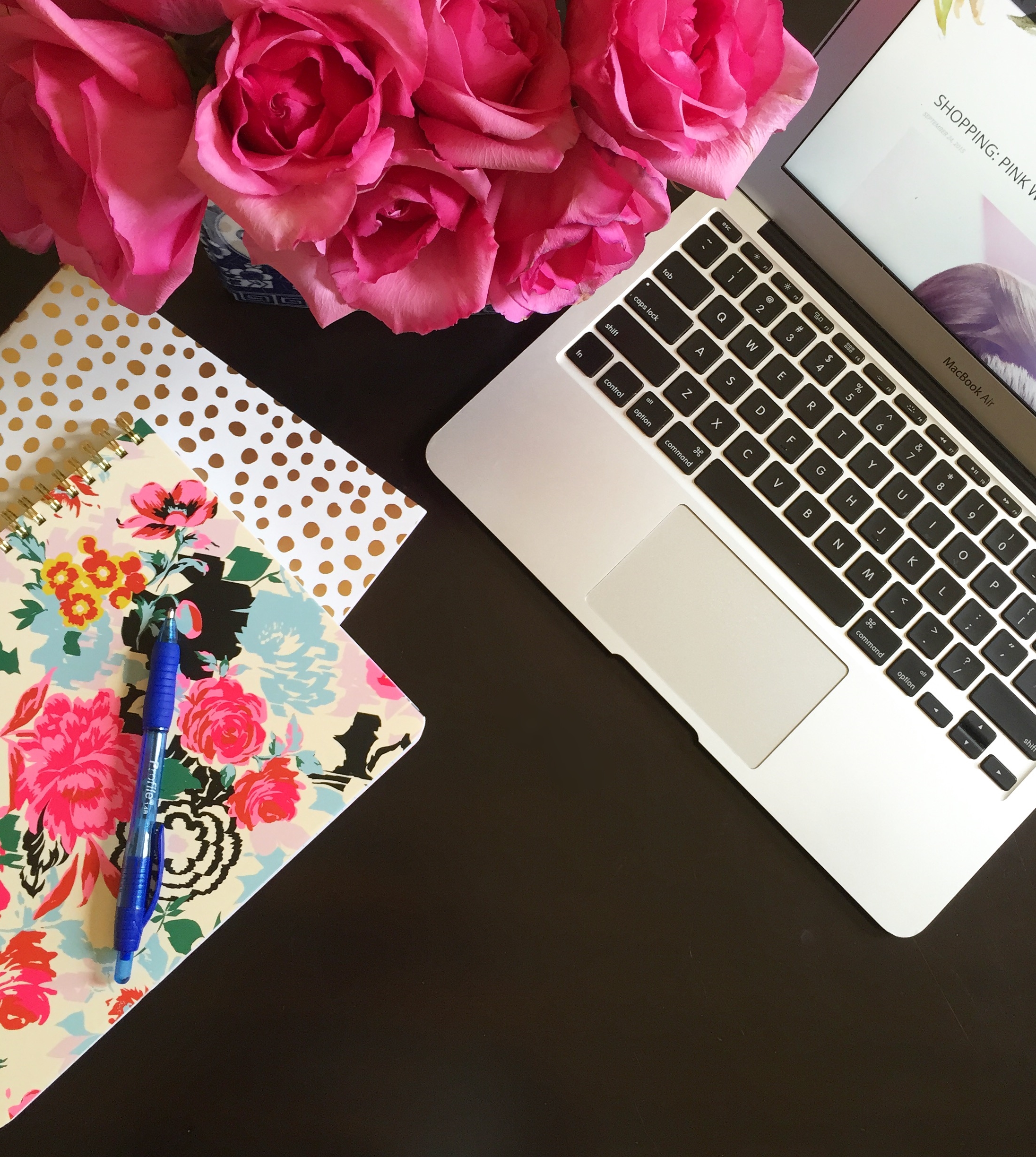 Somehow, someway my sweet little office constantly needs a little refresh to feel "alive" again. Fresh flowers, a pretty journal, a zingy candle... periodically this overly familiar work area needs a sensory lift to reenergize my mindset. Do you find this to be true for you too? I'm certain I'm not alone.
For me it means grabbing a few new notebooks, a diffuser for my credenza, a candle for my desk, bright flowers (or super pale, depending upon my mood) and of course... something gold! Below are some of my recent discoveries (and acquisitions) that have sparked a new round of creativity and injected vitality into my office once again.
The lesson here: don't hesitate to mix things up if you feel your office (at home or otherwise) needing a jolt of color or even just a remix. Move your desk. Switch out your artwork. Invest in a new package of pens. Open the blinds. Reorganize your books. Do something to create a new flow, a new vibe, a new energy in the space. Life is too short for sameness day after day!
ELEMENTS FOR A CHIC DESKTOP REFRESH